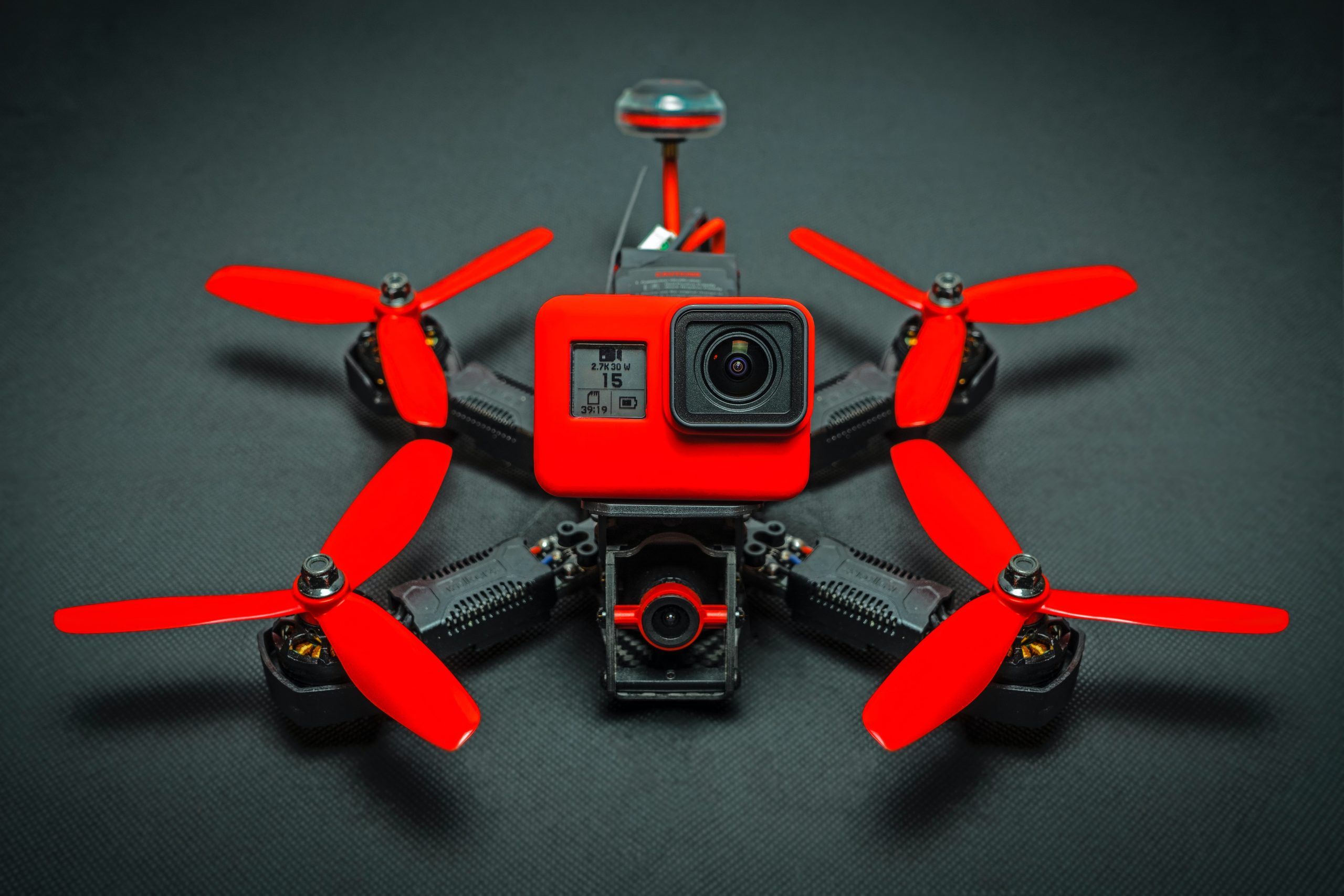 Blink and you miss it – how an on-board camera system will introduce the world to supersonic flight
by Colin Fischer
Avionics Team, Project Boom
Think back to the last time you watched a video that truly blew your mind. Can you picture it? Maybe you looked on in awe as SpaceX landed its rocket booster for the first time. Maybe you were stunned by a massive elephant toothpaste chemistry experiment. Maybe you even looked on in awe as someone solves a Rubik's Cube in mere seconds. In the digital age, it has become easier than ever to bear witness to such notable events. These images can be impactful and inspirational beyond measure, as we look on with childlike wonder and excitement, shifting our paradigm of what is possible.
Now think back to the last time you witnessed a jet-powered RC plane break the sound barrier, whizzing by at hundreds of miles per hour, or better yet, saw all this from a pilot's view. Can you picture it?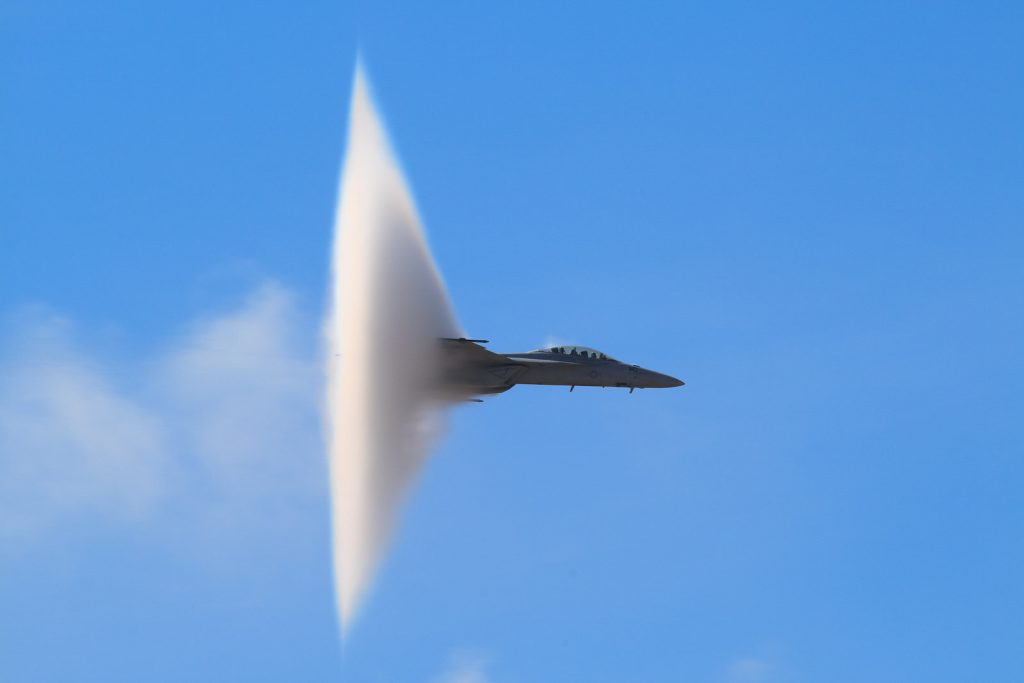 At Project Boom, it is my mission to ensure that our team has "eyes in the sky" throughout all flight operations. Utilizing cameras on board the drone not only enables our team to fly safely when Beyond Visual Line Of Sight (BVLOS) , but also offers an unprecedented aerial perspective, since no one has taken an RC plane to such speeds before. By providing this immersive visual experience, we can document the innovative spirit that is Project Boom and inspire future generations to stretch the realms of possibility.
unprecedented aerial perspective, since no one has taken an RC plane to such speeds before
But how would such a camera system work? First Person View (FPV) cameras have become increasingly popular amongst RC quadcopter and fixed-wing hobbyists, which has significantly increased the choices for video transmitting solutions aboard Unmanned Aerial Systems (UAS) . With more compact cameras, higher-powered Video Transmission (VTX) modules, and optimized antennas for various frequencies, the FPV configurations aboard a UAS have become lighter and cheaper while yielding longer ranges and lower latencies.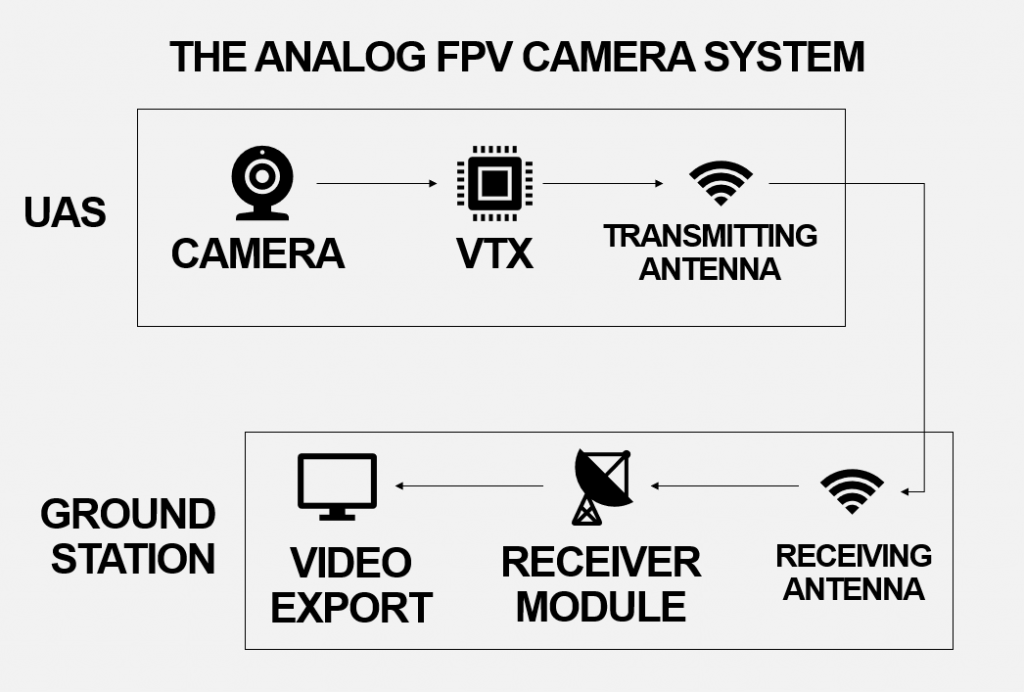 Nevertheless, mounting and operating a camera system aboard an aircraft as streamlined and constrained as ours comes with various unique challenges. From a systems integration perspective, these cameras can still take up significant space, potentially reducing fuel tank volume or interfering with mission critical avionics. From a structures perspective, drilling holes and placing windows for the lenses may degrade torsional stiffness, thus jeopardizing the structural integrity of our fuselage. Even the potential for heat-transfer from aerodynamic friction needs to be taken into account, as most commercially available micro-cameras don't operate far beyond 60 degrees Celsius. For reference, the nose of the Concorde heated to around 120 degrees Celsius when flying at Mach 2).
Even more important and challenging is the ability to remain connected with the on-board FPV system for the entire duration of its flight. Traditional 5.8GHz FPV systems tout reliable ranges of up to 5km. Remember the last time you ran a 5k? How long did it take you? 40 minutes? Maybe 30? During supersonic flight, our drone would cover this distance in 15 seconds. This is simply not sufficient for our purposes. Even with high-gain directional antennas we can only expect ranges of around 25km, assuming low interference and favorable non-deterministic factors. Solving this connectivity conundrum extends far beyond the camera system and affects our ability to remotely pilot the aircraft if needed and access telemetry data throughout the flight.
During supersonic flight, our drone would cover this distance in 15 seconds.
In short, there are no "plug and play" solutions for a high-speed drone on our scale; however, solving such issues is the essence of Project Boom. This is uncharted territory after all and nobody has all the answers. Even so, with the drive and tenacity that our student team brings to the table, we will prevail. I am beyond excited to be a part of this historic endeavor and allow others to see the speed of our drone with their own eyes.